Tellington TTouch
TRAINING OR behavioural advice
BOOK FREE 15 MINUTE DISCOVERY CALL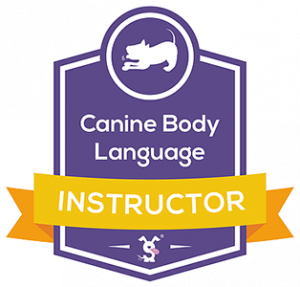 Although we do not call ourselves behaviourists, we have a lot of experience helping reactive dogs with dogs with behaviour problems using the Tellington TTouch® method and strategies that form part of the Reactive Rascals® programme developed by the Dog Training College®, along with Free Work.
With training, Tellington TTouch® and behaviour consults, we normally recommend between 3 and 6 sessions. Using the Tellington TTouch® method changes can take place over a period of time and it is important that work is done between sessions and taken at your dog's pace. These consults are usually offered by Alex Wilson.
We are also thrilled that world renowned canine noise expert, Dr Erica Cosijn is part of our team and offers one to one private sessions via zoom for dogs who struggle with noise and can offer you help and support.
Prior to your first session, we would ask you to complete a client case history form to give us a better idea of how we can help your dog. In the first session we will have a chat about your dog, take a look at your case history form and introduce you to the strategies that we are going to be using.
We will observe your dog move, introduce you to some of the touches and in most case have your dog move through a confidence course and/or use free work. We may also introduce you and your dog to some of the equipment that we use in TTouch including body wraps. If appropriate we may also use clicker training to help your dog or add some games to help build confidence and optimism.
We will also teach you some games developed that we use to help build confidence, optimism and may another strategies to help your dog become the best they possibly can.
An initial session will be around 90 minutes and follow up sessions are usually around 45 minutes to one hour. We do not sit watching the clock the length of time is usually determined by the dog and what they can cope with. We always allow time at the end for questions.
After your first session you will receive an emailed report with notes about games and Tellington TTouch® and short descriptions and diagrams of how to do some of the more popular touches, you will also be provided with various articles relating to TTouch to read and a full report on your dog, what we did in the session and suggested homework. We will also supply you with links to You Tube where you can see the touches that we demonstrated (where possible).
We have a lot of experience working with challenging dogs and are very happy to help dog-dog reactivity, as a general rule we do not take on human-biting cases, but happy to refer these you to someone suitable to help you where possible.
We can provide help at our base between Loughborough and Nottingham or in Pretoria, South Africa. We also offer consultation via video conference links, via Zoom. For those booking on Zoom you will receive a recording of your consultation
Alex Wilson qualifies as a Tellington TTouch® practitioner, being given his certificate by Sarah Fisher, Robyn Hood and Marie Miller
Alex Wilson receives his Senior Tellington TTouch practitioner Status from Linda Tellington-Jones
Canine noise phobia expert Dr. Erica Cosijn
BOOK FREE 15 MINUTE DISCOVERY CALL

please complete your pre-history form before your first session

Schedule your appointment
Please only schedule your appointment, once your have booked and paid for your session, excluding the free 15 minute discover calls
What do our clients think of us?
Katie Jones
"Alex is absolutely fantastic and patient. The perfect instructor. It was obvious to me that the bodywork had a wonderful impact on my dog."
Clare Lithgow
"Extremely interesting providing some valuable techniques to help lower my dog's arousal and reduce general hyperactivity."

James Masterson
"Really interesting and I have got some positive tools to work with my dog"
Louisa Webb
"This has been really informative. I look forward to implementing TTouch methods into my professional work and personal work at home with my dog."
Ben Gavin
"Very helpful session. Very informative and well-explained. Fascinating approach, and useful techniques for me to use with my dog, Thank you Alex"
Daisy Mason
"I got more out of these sessions that I was expecting. I feel much more connected with my dog and the relationship. I look forward to working with you further. There is hope for my rescue boy!"